Whale watching is one of the most popular activities on the Cape. Whether by guided boat, kayak, or a sighting from the beach, there is nothing quite like seeing these magnificent creatures in their natural habitat. Not only do visitors see the popular and well-known Humpback whale, sightings include the Finback whale, Pilot whale, and even a dolphin or porpoise sighting from time to time. (A few weeks ago, a couple of guests saw a 6-foot-long swordfish!).
The whales come to Cape Cod from mid-April thru late October so there is still plenty of time for you to see them this year! So book your stay at Brewster By The Sea Inn today and join us for unforgettable whale watching on Cape Cod!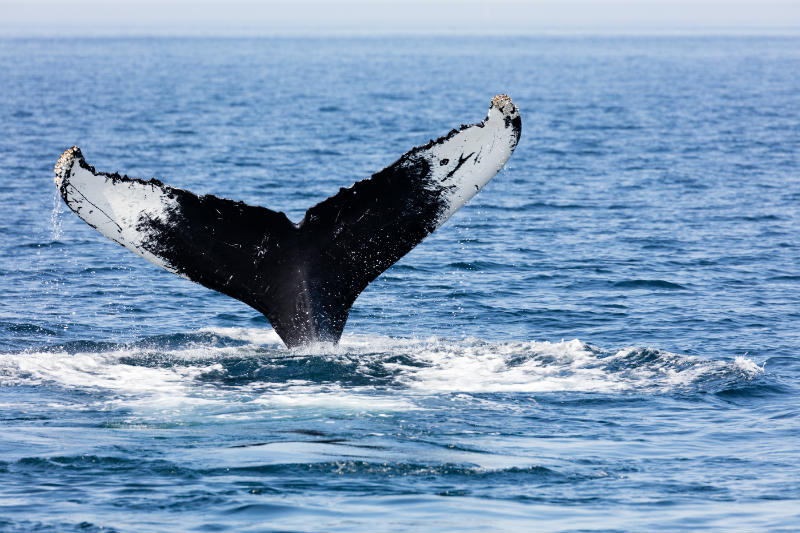 Whale Watches
Provincetown is the best place for your whale watching adventure. It is the closest port to the Stellwagen Bank National Marine Sanctuary, a protected marine habitat located near the tip of the Cape. The Dolphin Fleet Whale Watch, based in Provincetown, is our recommendation. These folks originated the East Coast Whale Watch in 1975 with a mission to preserve marine mammals, especially the whales. Each trip lasts about three to four hours, and travels past the lighthouses, beaches, and dunes of the Cape Cod National Seashore. Trained, experienced naturalists on board narrate throughout the voyage, teaching you fascinating things like how whales are able to filter the salt out of the sea water so they can "drink" fresh water!
Many of our guests come back from these trips absolutely amazed, humbled, and inspired by these gentle giants. We have vouchers for our guests, so let us make your reservations and pass our savings on to you!
Not planning on driving up to Provincetown? You can also head out with Hyannis Whale Watcher Cruises!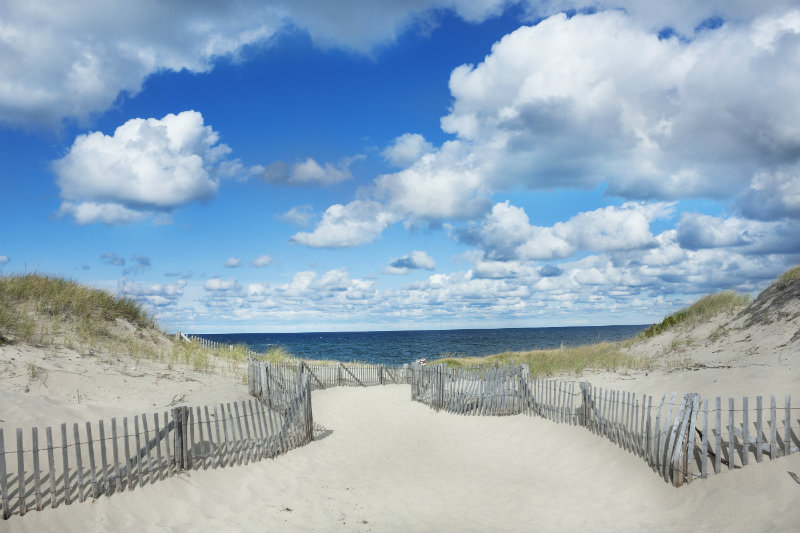 From the Beach
If you're a landlubber and don't want to hop on a boat, one of the best places to observe whales from shore is Race Point Beach, part of the National Seashore, and a quick drive from the center of Provincetown. Located at the tip of the Cape, this beach has breathtaking views in all directions. So pack a picnic, make yourself comfortable and enjoy the wide, expansive beach, the surf and the sights of whales breaching in the distance.
If you're looking to stay closer to the Inn, whales can be seen feeding off of Nauset Beach in Orleans in the late fall.
Kayaking
If you're feeling adventurous, consider renting a kayak, sailboat, or even a motorboat out of Provincetown Harbor. An exciting way to explore the waters of Cape Cod, there are so many options for whatever your skill level. Boaters often enjoy the sights of seals, dolphins, all types of fish, and even on occasion, whales! There are several outfitters in P-town, and we're happy to help you find the right fit.
If you happen to see a whale – keep your distance, at least 100 yards away. If you're one of the lucky few to come across the endangered North Atlantic right whale, stay back 500 yards.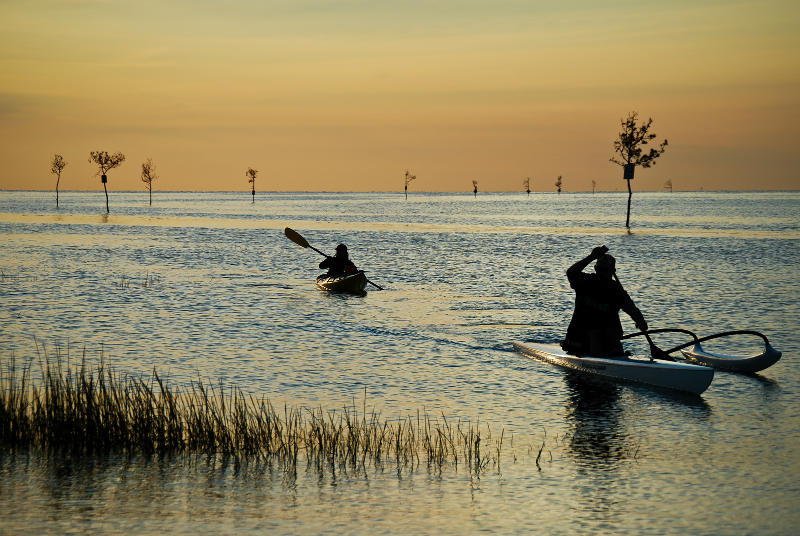 So come see the majestic whales! And consider calling us "home" while you go out and explore. Reserve your favorite room and let us help you get started on your whale watching adventure!