As caring and passionate innkeepers, we strive to provide our guests with excellent travel experiences from which they can venture home completely satisfied. So we were delighted to recently learn that Brewster by the Sea Inn has received not just one, but two awards from prominent travel sites. TripExpert and Fodor's Travel have recognized our Inn as one of the best places to stay on Cape Cod!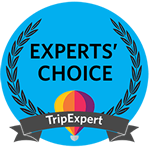 Noted travel advice and review website, TripExpert, has awarded our Inn with their 2018 Expert's Choice award. This award is reserved for only the top hotels, inns, or lodging locations, and less than 2% of hotels worldwide receive TripExpert's recognition as an "expert choice". We are honored to receive this award based on over one million reviews and 85 professional publications, and will continue to live up to TripExpert's boastings of "a B&B stay [which] is pure pampering" and a "picture-perfect-bed-and-breakfast."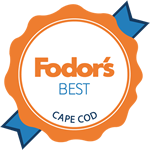 Brewster by the Sea Inn also received Fodor's Best award! Fodor's Travel, a trusted name in travel and vacations for over 80 years, recognized our Inn as one of the best in The Most Luxurious Hotels in Cape Cod. Our pampering amenities, such as all natural linen and cotton towels, pure cotton triple sheeting, breathable wool bedding, and artisan crafted soaps, along with our individually prepared breakfasts and modern, beautiful accommodations, truly live up to being named one of the best in luxury.
We hope you don't just read about our picturesque accommodations but visit and experience all that we have to offer. With our deluxe, homemade breakfasts, our uniquely upscale and relaxing spaces, and our quiet and serene landscapes, we're sure you will enjoy our warm hospitality and your Cape Cod getaway.