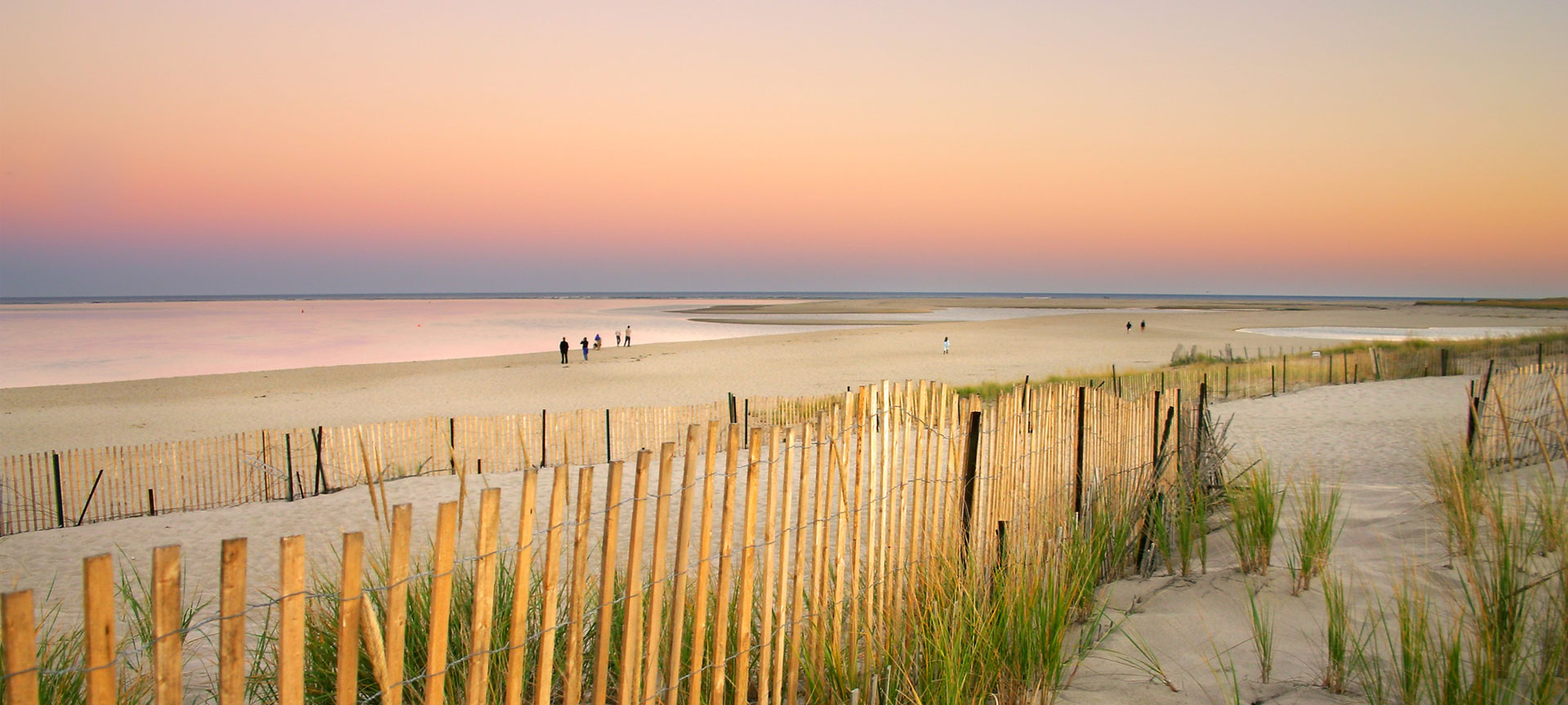 Do you find yourself tired from the last few months of holidays and events? Or perhaps you have a touch of cabin fever from the long, cold winter. Well, we have just the right prescription for your ailments. From our charming and comfortable accommodations to our proximity to the Cape Cod National Seashore, you will find much-needed rejuvenation at Brewster by the Sea Inn. There are many, many reasons why this is the place to visit. Here are just a few.
Gracious and Peaceful Accommodations – Our charming, historical inn is peacefully situated on a private and quiet property. The moment you walk through the front door, you'll be warmly welcomed and made to feel at home. Our beautifully appointed guest rooms will provide you with thoughtful spa-like amenities, such as our all-cotton sheets and robes, linen towels, locally-crafted artisan soaps, fresh flowers, homemade lavender spritzers, cozy fireplaces (in some rooms), and, of course, private bathrooms.
100% Natural Linens – You will not find chemically-treated polyester or cotton blends here! We offer our guests only 100% natural cotton and wool bedding! Imagine sliding into bed at the end of a day and sinking onto a wool topper as you're enveloped by our natural sheets, comforters and pillows – bedding that's cozy, comfortable and breathable. You'll experience a night's sleep that dreams are made of!
Gourmet Breakfast – Breakfasts are no small thing at Brewster by the Sea Inn. You are a guest and you'll be treated as such. Each morning you'll awake to a delicious, homemade, gourmet breakfast which you can enjoy by the cozy fire in our gathering room. In addition to our starter of fresh fruit and a warm-from-the-oven baked goodie, you will savor a main course that is sweet one day and savory the next – think pecan waffles with fresh strawberries or flavorful breakfast paninis.
Spa Services – For the ultimate relaxing and rejuvenating getaway, we can arrange for spa services with independent spa therapists with whom we've worked for years! Try a couples massage with your sweetie! From facials to full body massages or a combination of both, let us connect you with restorative spa treatments you won't soon forget!
Escape to the Cinema – Two unique movie theaters are close by for nostalgic evening entertainment. Located in Dennis, the Cape Cinema has been a movie house and theater for more than 80 years! The historic auditorium features individual leather arm chairs and a giant Art Deco mural on the ceiling! Makes you feel like you should be sitting with Fred Astaire and Ginger Rogers! Or, try the Chatham Orpheum Theater, which opened in 1916 as Chatham's first and only movie house! This 100-year-old, recently-restored theater is managed by volunteers, and offers first-class films on two screens. The theater seats are extremely comfortable, and in addition to traditional popcorn and candy, you can also purchase beer, wine, cocktails, and great food to enjoy as you watch your movie.
Less crowded – It's not a secret that many come to the Cape in the winter simply because there are fewer crowds. While the Cape is hopping with visitors in the Summer season, this time of year brings opportunities for quiet, contemplative walks, and slower, more thoughtful shopping and dining experiences. A few days here during the winter will truly be a break from the hustle and bustle of life.
Winter Sunsets on Beautiful Beaches – A vacation at Brewster by the Sea gives you access to one of the most popular and appealing aspects of Cape Cod, the water!! Paines Creek Beach is less than a half mile away and is the perfect spot for a breathtaking sunset, even in the car – that's right, drive-up sunsets! What's more, the Cape Cod National Seashore Visitors Center is open during the winter months. You'll have access to countless trails, walks, and beaches that offer a unique view you cannot find in the summer. So, bundle up and grab your camera for some unforgettable winter vistas!